Last time I introduced Russian Cosmism. The philosophy that "true equality socialism was proposed for the ideal society of the future is the mission to let all people who died once again live."
It was certainly about 1 year ago when I learned this idea, and I was surprised too much that it seems to have firmly settled into unconsciousness. Because, suddenly I remembered this thought when I went to a concert, so today is about that experience.
Last month, I went to a concert in Suntory Hall in Tokyo. It is the first day of "Sakari Oramo Commanded Royal Stockholm Philharmonic Orchestra Special Performance". Co-starring a pianist Nobuyuki Tsujii on that day. It was a very long time in Suntory Hall, and it was my first time to see the conductor, orchestra, and Mr. Tsujii's performance so I was looking forward to it.
As it seems everywhere, the atmosphere of the venue is still nice, the live air. In addition Suntory Hall is very beautiful so you can enjoy architecture and interior design.
The concert consisted of the following three songs.
– Helena Munktell: Breaking waves
– Beethoven: Piano Concerto No. 5 "Emperor"
– Tchaikovsky: Symphony No. 5
*Munktell is a Swedish female composer
I did not understand well on the day, but when I remembered it I noticed that the program composition was really wonderful: which started with a Swedish composer, and Mr. Tsujii played, and finally ended with popular music.
I learned about playing piano when I was a child, so that a little familiar with the classic, and I sometimes listen to classical music. As I get older I think the frequency is getting higher. Because you can imagine the music without lyrics (words) as much as you want, it is quite fun to think about the background and scenery created.
Let's actually do it, so please imagine from here.
For example, the first music: Helena Munktell: Breaking waves
First about the composer, Helena Munktell (1852-1919). She was born in a wealthy family of Swedish Dalarna County (the Swedish original landscape remains, the Swedish "home of heart"). She was the youngest child of nine brothers and sisters, and she studied at the music school in Stockholm. After that, she studied music, piano and vocal in Vienna, Austria and went to Paris in France. Then the premiere was performed in Sweden in 1885.
At that time, as a Swedish female composer it was rare, she worked on large-scale works such as orchestral music and opera as well as vocals and piano songs. Also, in Sweden there were many composers influenced by German music, but she was influenced by French music. It seems that the color orchestration method is distinctive in style like Impressionism was added to Romanticism.
Her picture is here (from sverigesradio.se)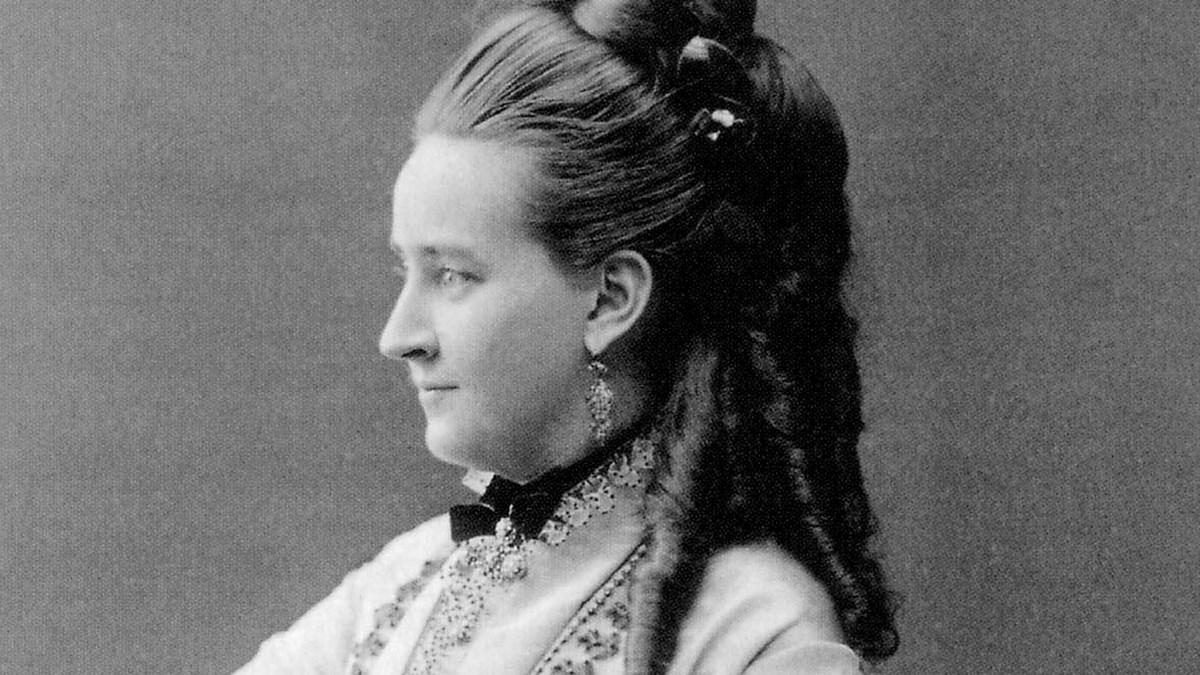 Subsequently, the music title "Breaking Waves". This music was composed in the early 1890's. Munktell was returning to Sweden and she was in her 30's.
Well, once again, think of the era, the composer and the title … and listen to the actual music.
How did you listen to it?
"Breaking waves". Even while a tough nature feeling, this music which is impressive melodic as if graceful and enthralling at times.
Did she imagine Scandinavian water city, Stockholm? Dark and long winter in northern country with heavy gray sky. The sea is rough and the waves are crumbly scattered, it looks as if it can touch the severity of nature. It snows or storms come sometimes. Then Spring arrives finally in such a long long northern winter, and a gentle light comes in from the brighter clouds.
The violence of the wildly scattered waves gradually settles, and gradually its energy changes to delight. The sun sets, the water surface shines brightly, the northern country sea rejoices the arrival of spring grandly.
Today I came up with a scene like this, how do you feel? (I am also looking forward that impressions will change again, for example one year later)
It's fun to research the background and imagine!
… and so far I have written but the main subject is different.. I did not intentionally headed in a different direction, this is okay yes. I will write what I felt at the concert that I scheduled!
*Today's main image is a Swedish landscape painter, Berndt Lindholm's "Bränningar" (≒ Breaking Waves) from bukowskis.com